Consilient Health marks Mental Health Awareness Week by celebrating Mental Health May
This month, we celebrated Mental Health Awareness Week, which took place from 9th – 15th May. However, at Consilient Health, we wanted to take this one step further and decided to dedicate the entire month of May to raising awareness of mental health within the workplace.
Why? Mental health problems are the leading cause of sickness absence in the UK, with 70 million work days being lost to poor mental health each year, according to the Mental Health Foundation. As part of Consilient Health's commitment to 'Being a People Business', we wanted to highlight to employees the importance of taking care of their mental health, as well as their physical health.
Over the past month, we have hosted mental health 'Lunch and Learn' sessions for employees with a speaker from the Samaritans. We have also rolled out an employee mental health survey, individual team support presentations and support packs on topics such as the menopause, as well as internal communications focusing on the topic of employee well-being.
However, Consilient Health's approach to mental health stretches far beyond May. We provide our employees with access to the Headspace mobile app, where they are able to access guided meditations, exercise and sleep tips. In addition to this, we have an Employee Assistance Programme and offer 'Give Back' days and opportunities for employees to connect with each other through social activities, such as book clubs.
Consilient Health has also recently refurbished its London office to become a more cohesive and inclusive space for employees.
We are proud to have 10 fully trained Mental Health First Aiders (MHFA) within the business, who have been instrumental in organising the activities taking place throughout Mental Health May.
Kelly Pearce is the Commercial Manager for National & Retail Accounts for Consilient Health. She is also a qualified MHFA. "I wanted to become a MHFA because I know first-hand how important our mental health is. I genuinely care about people and it's in my nature to help. I'm a great listener, I'm not judgemental and there's not a lot that would take me by surprise! I've experienced a lot in my life so far, not all of it good, so I understand more than most, that sometimes….it helps to talk," Kelly says.
Kate Piringer, MHFA and Associate Brand Manager agrees. "Mental health support has never been so important as it is now, due to everything that has gone on for everyone in the last few years. We all have had our own struggles and it's nice to know that people are there for one another," she says.
Why is having Mental Health First Aiders in the workplace so important?
"We are offering our colleagues a much-needed sign posting and listening service in a non-judgemental way," explains Karen Pulley, MHFA and Head of Sustainability.
Libby Samuels, MHFA, champions a 'problem shared is a problem solved' approach. "People need a confidential space to voice their thoughts and be given reassurance that they have support," she says.
In addition to their initial training, Consilient Health ensures that all MHFAs within the business take part in refresher training throughout each year to make sure they are at the top of their game.
As the theme for Mental Health Awareness Week this year was loneliness, some of our Mental Health First Aiders have offered their personal tips on how to identify employees struggling with loneliness in the workplace.
"It's important to take time out in our busy diaries to reach out to our colleagues and hold weekly check-in sessions with our teams," says Kate Piringer.
"Try and notice if employees have their cameras on when working virtually or if they're acting different from normal, for example if they're more withdrawn or talkative than usual," says Karen Pulley.
"Be a kind open person and let everyone know that you are here to listen. Offer time online for a coffee or tea break or meet up with people in person," says Libby Samuels MHFA and Health Care Partnership Manager.
"Reach out to a Mental Health First Aider or a colleague – anyone you feel comfortable with," says Siobhan Maguire, Primary Care Specialist, Bone Health & Menopause and MHFA.
"Talk to someone, don't be afraid to reach out. A practical step could be to think about any previous hobbies or interests you had and look into what could be achievable to help you bring a sense of community," says Devon Elliott, Business Development Executive and MHFA.
"When on a call, ask how someone is doing. Be inclusive without being intrusive," says Maeve Devery, MHFA and HR Generalist.
"If you're unsure if someone is lonely, spend some time with them and ask. But really think about where and how you approach the subject. If you were lonely, would you want to admit it in a group setting? Or, would you more likely open up to someone during a one on one conversation, while in private? It's important to ask open ended questions, be engaged in the conversation and listen non judgementally," concludes Kelly Pearce.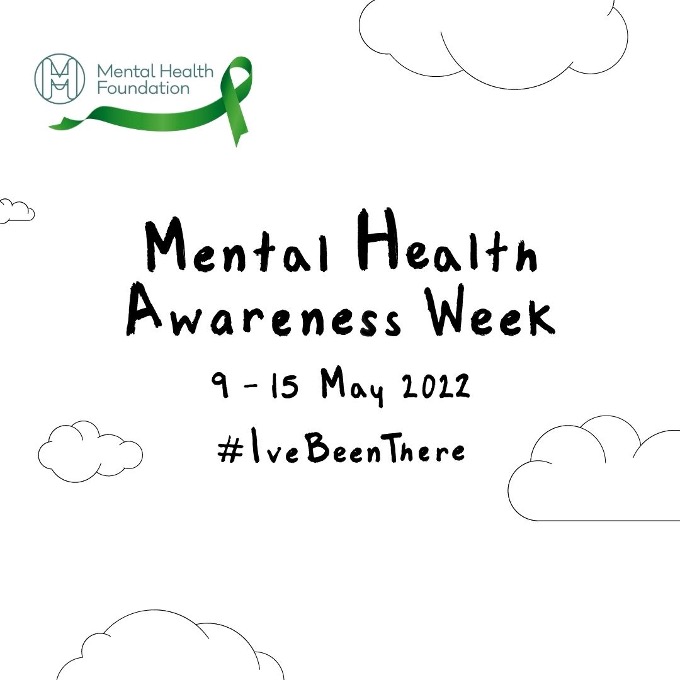 Find out more about Mental Health Awareness Week: https://www.mentalhealth.org.uk/
Read more sustainability updates https://www.consilienthealth.com/sustainability/
Contact us https://www.consilienthealth.com/contact-us/
View more news and events