Consilient Health refurbishes its London office in line with its sustainability agenda
Over the past few months, Consilient Health has been refurbishing its London office and took the opportunity to align the office space with the core foundations of our sustainability agenda: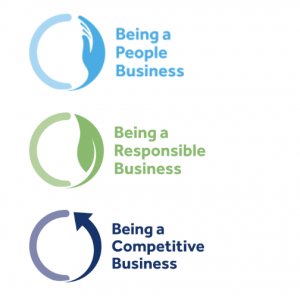 Based on these foundations, it was important to create an agile working environment that promoted wellness, inclusivity and care.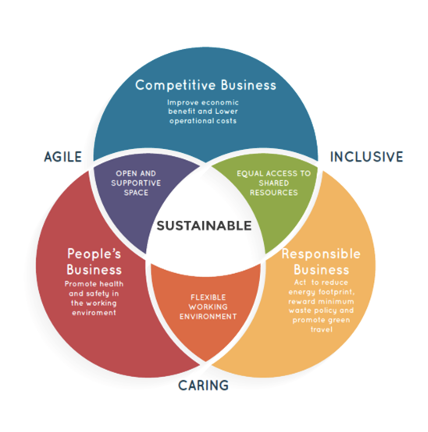 The vision for the office was for it to be a space where all employees can work flexibly with equal access to shared resources, within an open and supportive environment.
How was this vision put into practice?
Creating an agile environment
Agile working is about bringing people, processes, connectivity and technology together to find the most appropriate and effective way of working to carry out a particular task, according to What is Agile Working? written by Paul Allsopp, Founder of The Agile Organisation.
Within the refurbished London office, more space has been provided to bring people together, which will help everyone to collaborate and work effectively. This has been done by providing soft seating and breakout areas for informal meetings and idea sessions. These areas are also key for helping team members to relax and unwind. Additionally, there are plenty of quiet spaces for times of reflection and concentration.
Employees who work remotely also have access to desks; while they might be working from home the majority of the time, the aim was to make everyone feel like the London office is always available when needed.
Creating an inclusive environment
When creating an inclusive environment, it is important to make sure that all employees have the same access to resources, which is why the refurbished London office provides access to technology and resources for everyone's wellbeing.
There are dedicated informal areas for group work, ensuring that everyone is able to contribute to projects in a space they feel comfortable in.
Creating a caring environment
Recognising that we all work differently is key to creating a caring office space that caters towards everyone's unique working styles.
To put this into action, the refurbished London office offers a mix of traditional desks, stand-up desks, dedicated meeting spaces, informal meeting areas, a kitchen and tea point and both communal and private storage areas.
Safety is also at the core of the work environment so the London office was refurbished to make sure that all employees feel safe and comfortable in the workplace.
Take a look at the photos below to see what the London office looked like before, during and after its refurbishment.
Find out more about our sustainability strategy.
Before: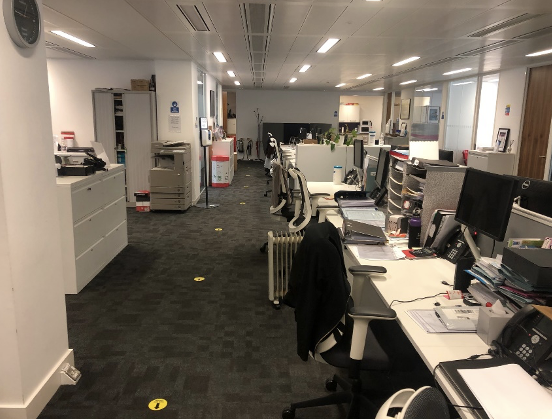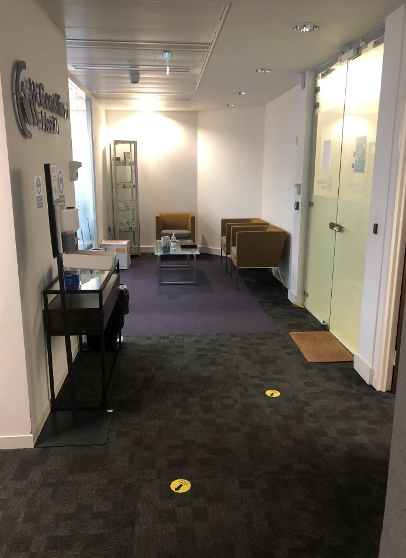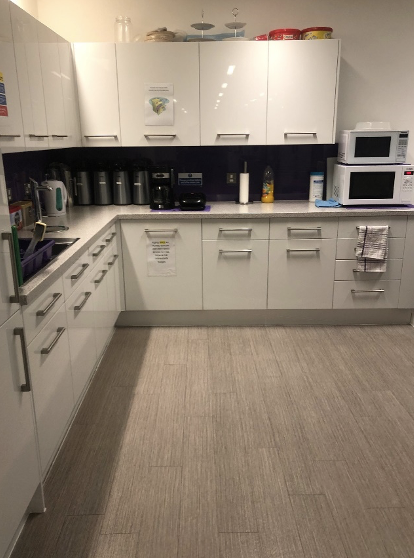 During: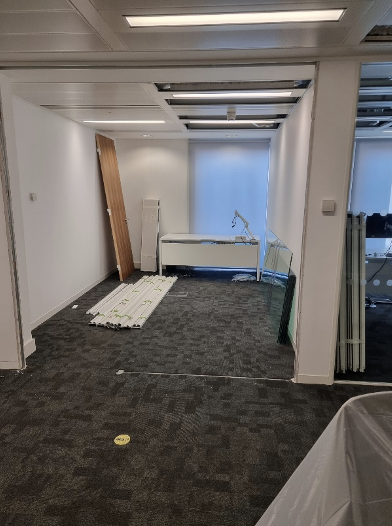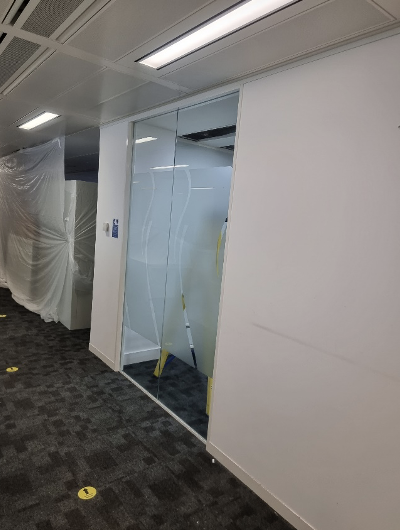 After: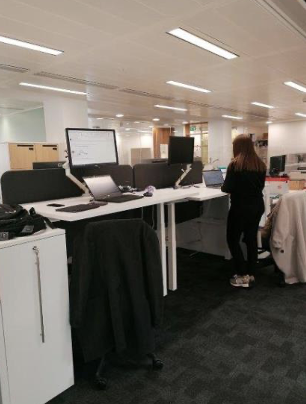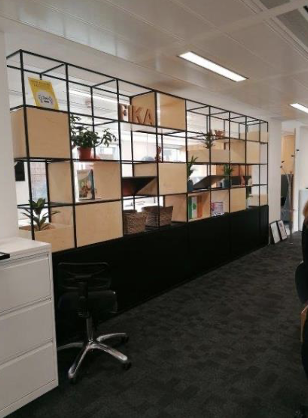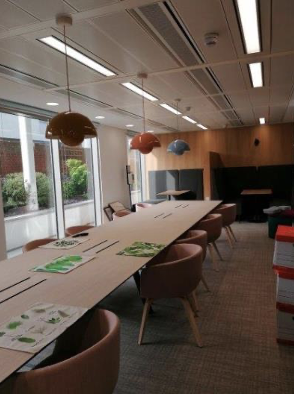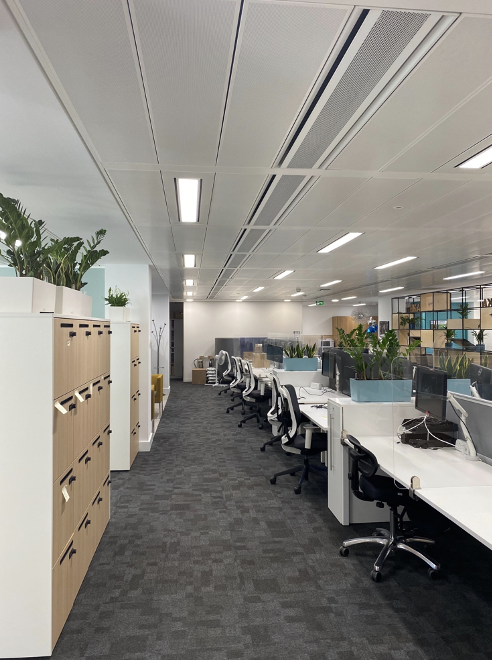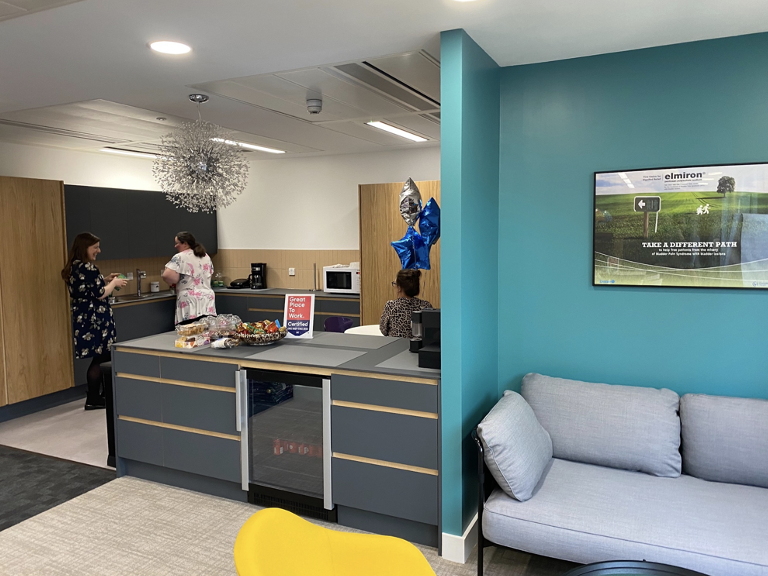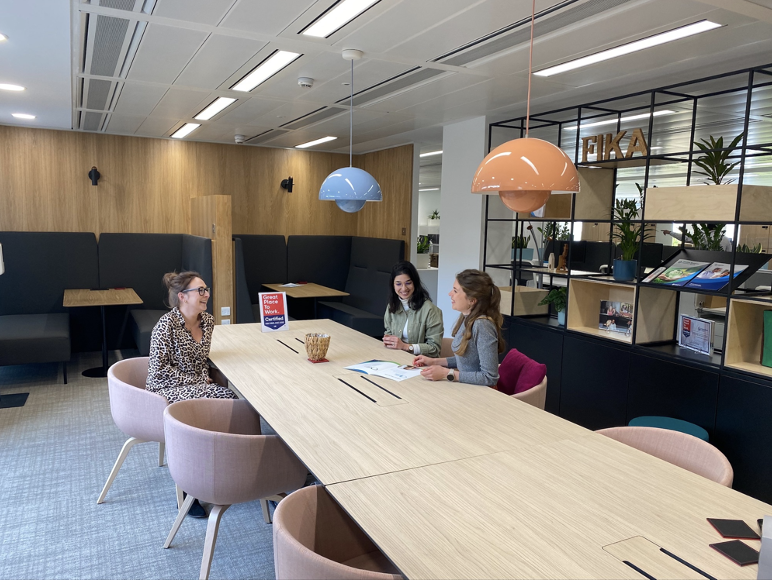 View more news and events