Consilient Health – Code of Conduct 2022
At Consilient Health we are committed to conducting business in a fair, honest and ethical way in the interests of all stakeholders, and in compliance with all local laws, regulations, and applicable industry codes. We rely on our employees and partners with whom we work to support us in this test.
Our Code of Conduct is intended to act as a guide, illustrating what we expect from all persons acting on our behalf in their everyday work. It provides information and guidance on key business activities and outlines individual responsibilities. However, it cannot address every situation and it is not a substitute for applying common sense and good judgement.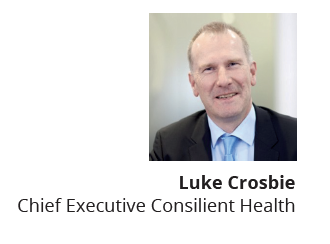 View more news and events