Consilient Health employees 'give back' to the community through company-wide volunteering days
As part of Consilient Health's ongoing commitment to sustainability and employee wellbeing, we encourage all employees to take part in our company-wide 'Give Back' day initiative. This is a paid day off for each employee to volunteer their time to help a charity or organisation that means something to them.
Earlier this year, two teams from Consilient Health participated in this initiative. First-up was our Branded Pharma Marketing Team in the UK, who had the opportunity to be involved in a volunteering day at Salcey Forest in Northamptonshire.
Part of Forestry England, Salcey Forest features many miles of ancient wood banks, building remains and ancient trees. Four members of our Branded Pharma Marketing Team chose to volunteer there because of the importance of forests for our planet; they store carbon, reduce flooding and provide people of all ages and abilities with fresh air and the space to breathe.
During their volunteering day, our Branded Pharma Marketing Team's task was to make a substantial clearing around a 600-year-old oak tree in the centre of the forest and then to clear the surrounding foot paths leading to the tree. The aim of this was to protect the tree's roots and to help it gain more natural light. Luckily, the team were blessed with beautiful weather for the task!
Watch the video below to see the team in action:
Here is just some of the feedback we received from our Branded Pharma Marketing Team:
"Thank you to Consilient Health for allowing us to enjoy a volunteering day at Salcey Forest, Northamptonshire. What a great experience, working with amazing volunteers and clearing woodland areas for the public to enjoy. Hard work but very rewarding. I would highly recommended to spend your volunteering hours here or somewhere similar."
"I loved having the opportunity to volunteer for the Forestry Commission. Even though the work was manual and hard at times, it really provided a great sense of achievement in what we had completed that day. I would highly recommend to others at Consilient Health to get involved with them if you can."
Over in Ireland, our Commercial & Finance teams volunteered at Saoirse Domestic Violence Service. Since opening its doors in Tallaght in 2006, the refuge centre has welcomed hundreds of families in need of crisis refuge support. Their mission is to provide a safe, supportive, and confidential service for women and children experiencing violence, and this includes offering refuge accommodation.
Following the tragic news of the murder of a young woman in Co. Offaly in January last year and significant media discussion around domestic violence, it seemed fitting for our all- female Irish Commercial Team to support this particular organisation.
Although the interior of the refuge centre was welcoming and homely after a refurbishment in 2021, the exterior remained untouched as the charity's funding didn't stretch to the outside of the building. As such, Sarah Moynihan, the Assistant Refuge Manager, suggested that our teams helped to give the exterior of the building a 'facelift' to make it more welcoming to families when they arrived.
Following a day of hard work as a team, the outside of the building was completely transformed. View our before and after photos below.
Before: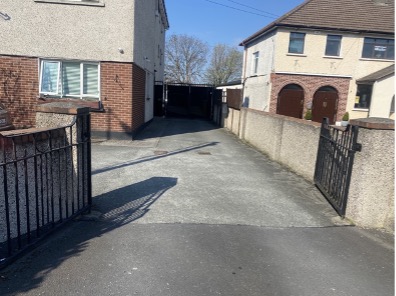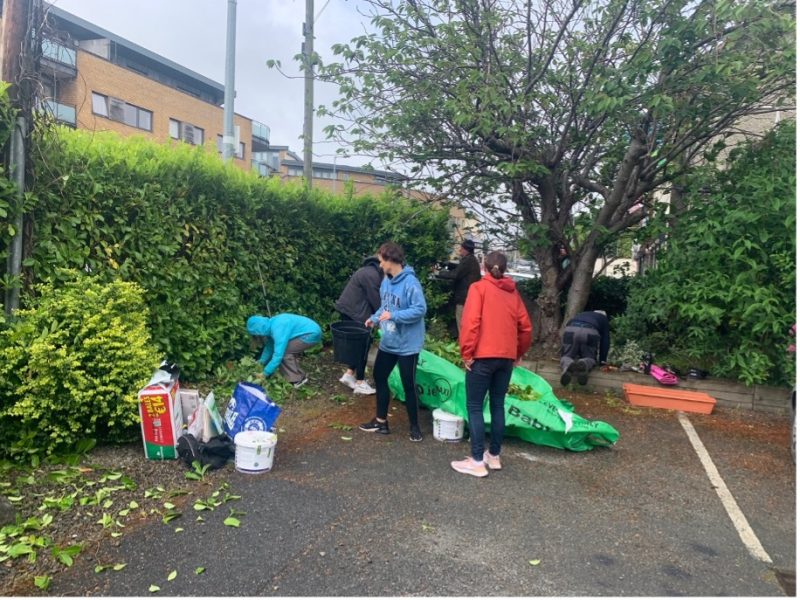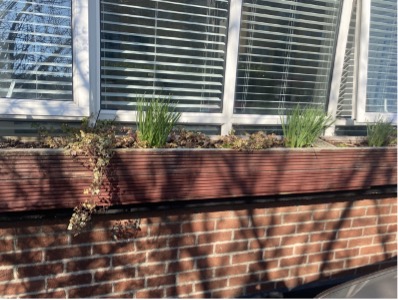 After: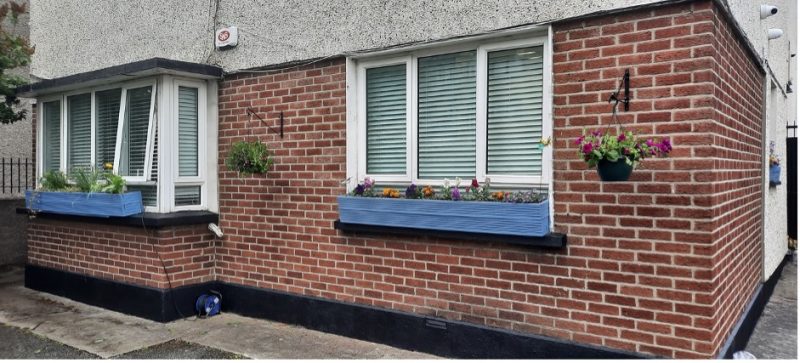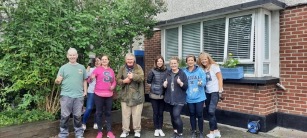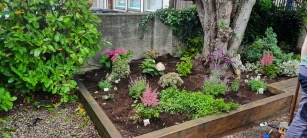 Sarah was delighted with the results.
"The efforts of the team are beyond what anyone had expected, and the energy and laughter that could be heard from the staff as they worked relentlessly through the wintery weather, they were presented with in the morning resonated through the building. The exterior of our refuge is now bright, welcoming, and full of freshly planted flowers, representing new growth, and fresh beginnings," says Sarah.
Our team in Ireland also loved getting involved in the project. Here are some of their comments about their experience:
"Taking part in the Saoirse Give Back Day gave me a sense of belonging and purpose. Being involved in the event strengthened relationships with Consilient Health's colleagues while the learning of new skills was shared and encouraged. Seeing how well perceived our initiative and end-result was by the Saoirse staff is a mood-booster. It just makes you feel better."
"I really enjoyed working on a shared project with all the team in Consilient Health. We all had one goal, to make the entrance to the Saoirse building welcoming, clean and colourful. We certainly achieved that an in a relaxed and fun atmosphere, despite the pouring rain which only added to the jovial ambience."
Find out more about Saoirse Domestic Violence Service.
View more sustainability updates